Luxus Neukölln 2011
Place of the exhibition: Art room "Kunstraum Art-Uhr", Weichselstraße 52, 12045 Berlin
The installation "Die Erde ist unteilbar und das ist nicht Alles?" (The Earth is indivisible and that is not all?) is an experiment trying to bring "Luxus" (luxury) and "Humus" together and call attention to where we have moved apart from substantial "truth".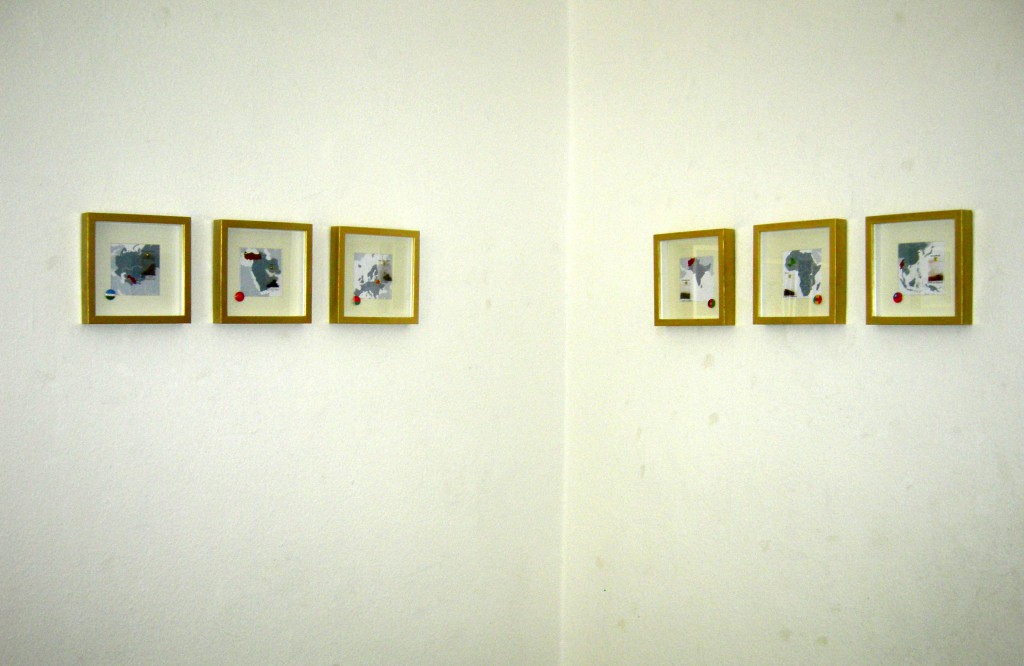 During the festival "Luxus Neukölln" in 2011 the project "The Earth is indivisible", that emerged from the topic "Humus" in 2009, is carried forward and extended with the presentation of additional pictures. Humus is the "abundant fertility" of the Earth and luxury is also defined as "abundant fertility".
After the earthquake in Japan, can it be that this relationship expresses the greatest challenge that our society has been facing? Can we re-define our understanding of luxury by real fertility and not by a "fertility" meaning fantastic technological progress or money growth? The apparent plainness of the (up to now) 77 earth types in simple glass jars, a collection, that many people have contributed to, doesn't show the richness that is kept in this earth. To me, the earthquake in Fukushima exceeded any human power of imagination and revealed a substantial truth in an unprecedented way: The Earth is the biggest luxury we have!