Die Erde ist unteilbar – a Work in Progress – a Progress in Art
The Earth is indivisible – a Work in Progress – a Progress in Art
When jars of earth arrive in the "Erdemuseum" (Earth Museum), not only from the 160 nations settled in Neukölln, but also from other parts of the world, I ask myself: What happens to Earth, to all the humans and creatures living on it, if the earth of each country of the world comes together in one room?
This project is all about the dignity and the frail beauty of Earth and its soils filled with the identity of each native land.
http://erdemuseum.de/de/dasmuseum/art-uhr/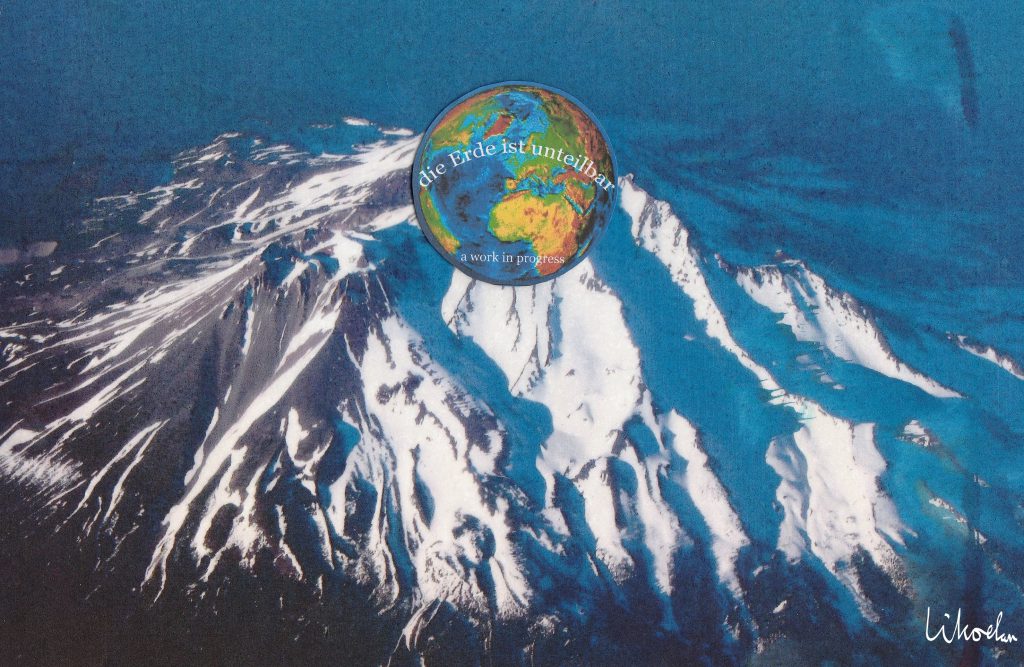 ________________________________________________
___________________________________________
INTERNATIONAL MOTHER EARTH DAY – BERLIN
In 2009, following a proposal made by the Bolivian government, the United Nations General Assembly decided to designate April 22 as International Mother Earth Day.
Further info:
https://www.un.org/en/events/motherearthday/background.shtml
2018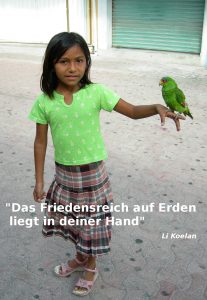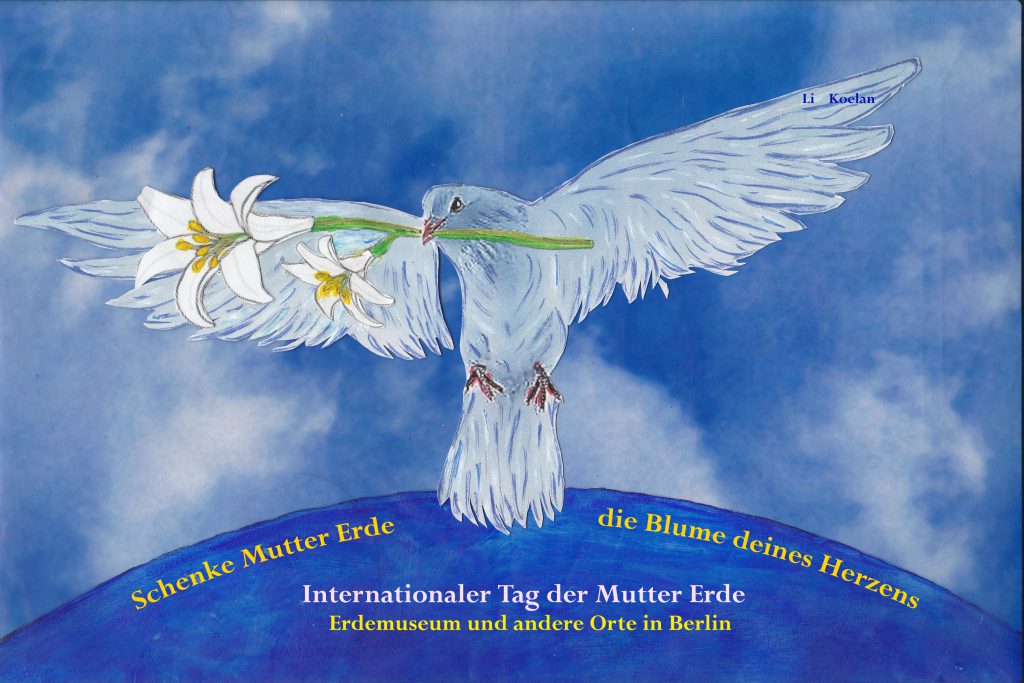 Give the flower of your heart as a present to Mother Earth
International Mother Earth Day
At Erdemuseum and other places all over Berlin
2017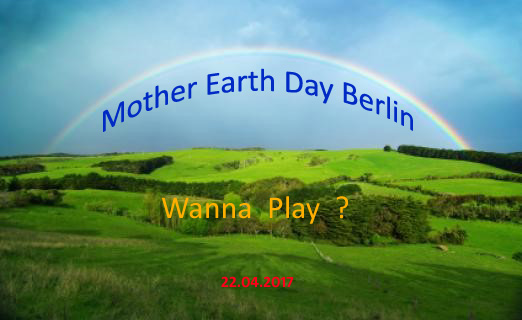 We sure will paint on T-shirts….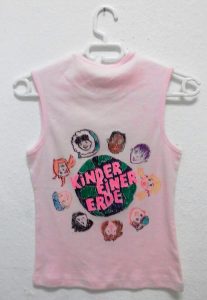 https://www.youtube.com/watch?v=3QiSlDJTWDY
Important Film about the `13 Grandmothers`…


https://www.youtube.com/watch?v=GAvlrJskWAk