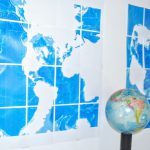 MAPS Of THE WORLD by LUCAS VERWEY
The map of the world that we have in our head is the result of our economic and political history. The vast majority of all world maps are 'cylindrical projections,' such as Mercator and Miller. As a result, on most world maps, Europe is on 'the right side of the middle' and the USA is positioned on the upper left side. The North Pole can hardly be seen, whereas the South Pole is mostly left out completely or looks like yoghurt in a bowl. On the East and West side are two political opponents: USA and Russia. The vertical centre line, called the 'Prime meridian' goes through London. (On Asian maps the centreline is often shifted).
Mapmakers, who predominantly came from the western world, have told us what 'the relevant parts' of our world are and which cities are worth mentioning. On a world map New York will never be left out, but 'unknown' metropolis like Lahore or Dongguan will. They are obviously less important.
True, precise and correct maps
Lucas Verweij is a cartographer who concentrates solely on world-maps. He projects untraditional maps of our planet. Although his maps often appear strange, they are all true, precise and correct. All of the maps shown here are just as valid as regular world maps, they carry the same amount of distortion.
Until recently, physical maps were indispensable tools, especially at times of war. But in a digital age we don't need them printed. Maps are slowly being reduced to data clouds without a physical dimension. These maps embrace the cultural dimension that maps have as well.
What If?
These maps are made with other assumptions, like 'what if the South Pole was inhabited by humans? ´ Or 'what does a map look like when all Cities with an M are drawn as capitals?' These maps show that there are infinite ways to project the world and every different one has different social and political implications. For this show all maps are printed on A4 with regular printers. The a4-division lines go in to play with the graticule, which is common in cartography.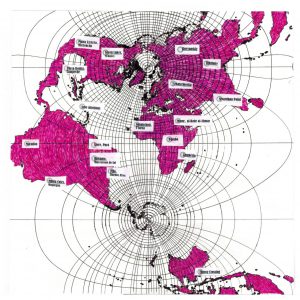 18 meridian confluence points, projected as Capitals.
About the designer
Lucas Verweij studied design in Eindhoven. He began making maps after his graduation. He made maps of the 'Randstad', showing the Dutch urbanised region as a true metropolis and he was involved in making 'the new map of the Netherlands.' His interest in world maps goes back to 1999, when he made the film 'Mercators blindspot.'
Verweij's mapping works have been on display in de Appel, Amsterdam, Manifesta Lublijana, Ps1- New York, Stroom, den Haag, Henri Moore Foundation, Leeds and the Architecture Institute, Rotterdam. His maps have been published in serveral publications. Verweij also works as a design critic and educator.
You are Wecome:
Fryday 14.June 19:00 bis 24:00
Saterday 15.June 15:00 bis 24:00
Sunday 16.June 14:00 bis 19:00
————————————————————————————————————–
INTERNATIONAL MOTHER EARTH DAY 2018 and 2019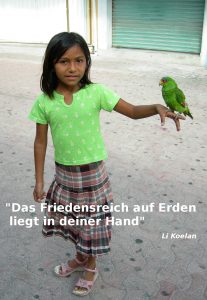 The peaceable kingdom on earth lies in your own hands.
Li Koelan
In 2009, following a proposal made by the Bolivian government, the United Nations General Assembly decided to designate April 22 as International Mother Earth Day.
Further info:
https://www.un.org/en/events/motherearthday/background.shtml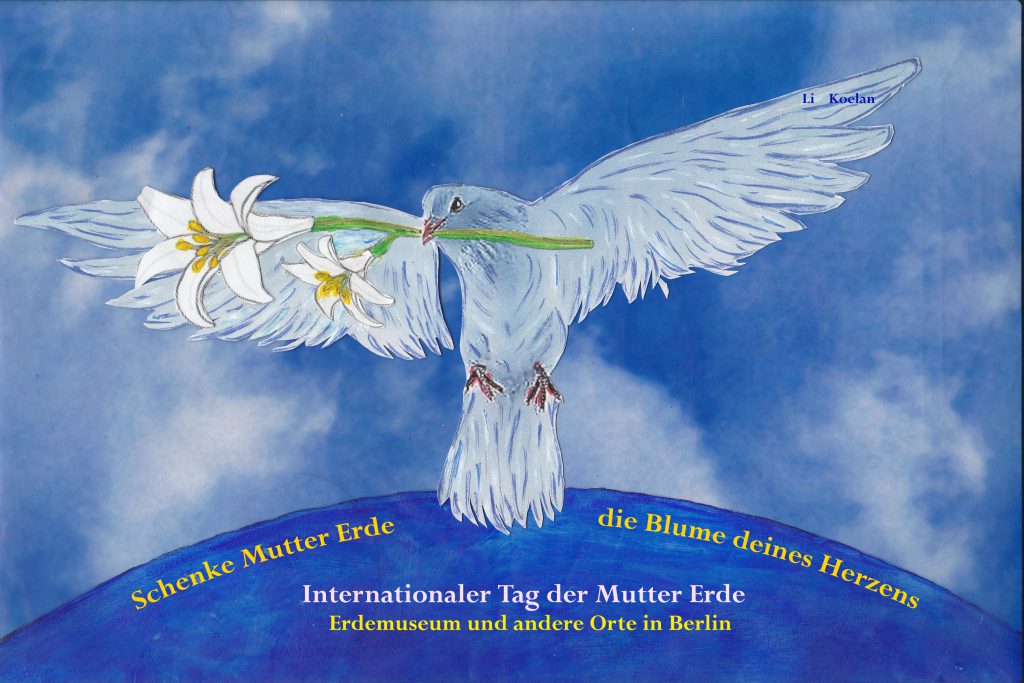 Give the flower of your heart as a present to Mother Earth
International Mother Earth Day
At Erdemuseum and other places all over Berlin
At Erdemuseum we are, for the second time, celebrating the International Mother Earth Day.
On Saturday 21 April and Sunday 22 April 2018 from 12:00 noon – 6:00 pm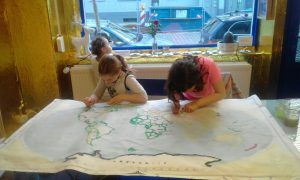 Exhibition "MOTHER EARTH WE LOVE YOU"
by the Erdemuseum Art Kids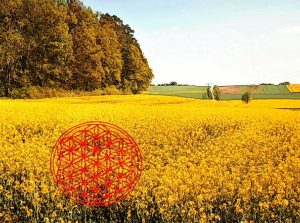 Exhibition" MOTHER EARTH AND THE FLOWER OF LIFE"
by Li Koelan
On Sunday 22 April there will also be the opportunity to experience sound healings.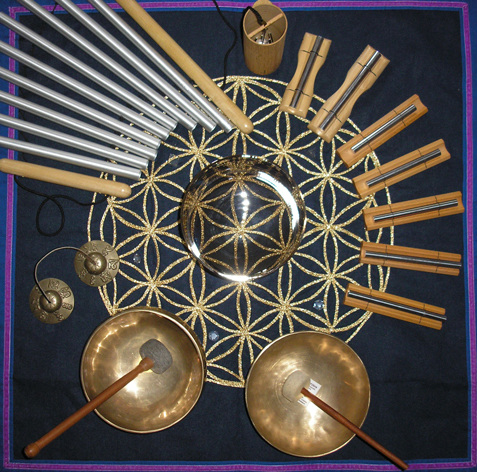 THANKS TO THE EARTH" by Yvonne K. Bahn
at 12:00 noon – 2:00 pm – 5:00 pm
Info:https://www.atelier-healingarts.de/klangmassagen-und-sound-healings/
Mother Earth Day is being celebrated in many different places, like last year already.
Find an overview on:*:
https://muttererdetagberlin.com/
und
www.facebook.com/muttererdetagberlin2018/
ARCHIV 2017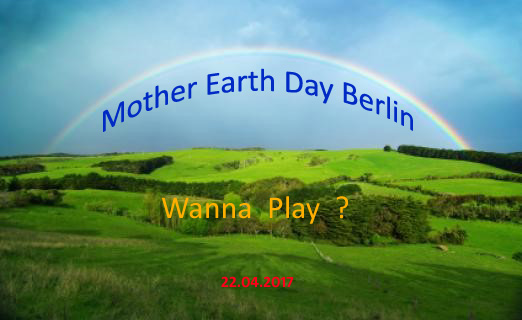 We sure will paint on T-shirts….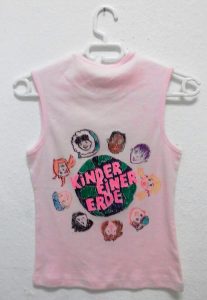 https://www.youtube.com/watch?v=3QiSlDJTWDY
Important Film about the `13 Grandmothers`…


https://www.youtube.com/watch?v=GAvlrJskWAk