INTERNATIONAL MOTHER EARTH DAY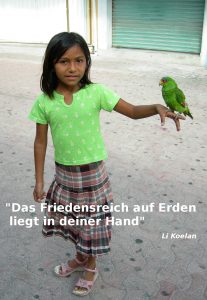 The peaceable kingdom on earth lies in your own hands.
Li Koelan
In 2009, following a proposal made by the Bolivian government, the United Nations General Assembly decided to designate April 22 as International Mother Earth Day.
Further info:
https://www.un.org/en/events/motherearthday/background.shtml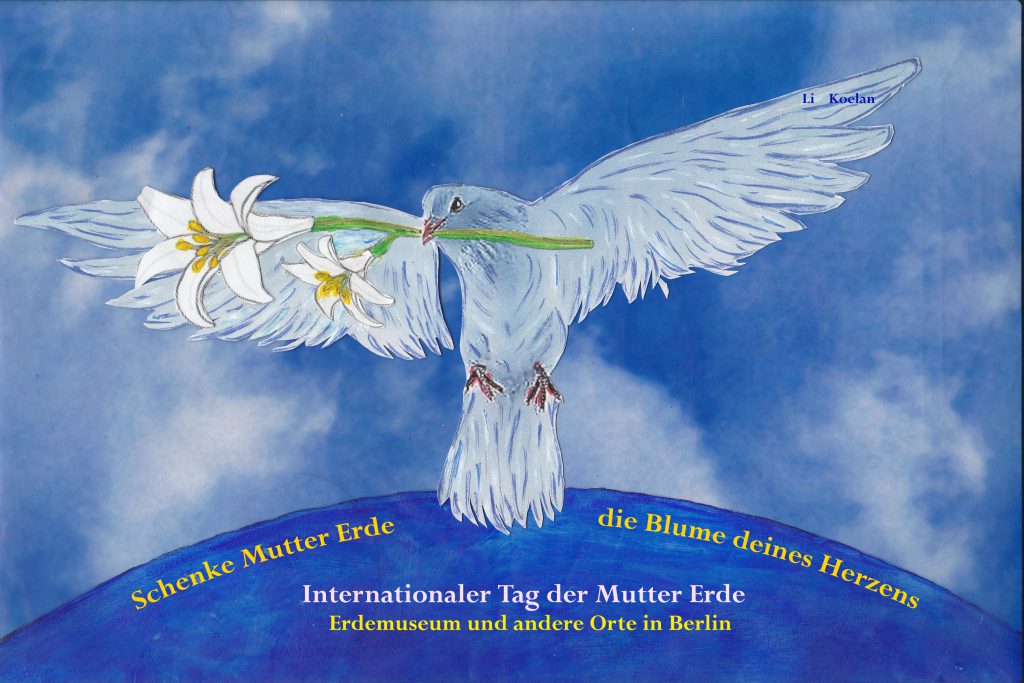 Give the flower of your heart as a present to Mother Earth
International Mother Earth Day
At Erdemuseum and other places all over Berlin
At Erdemuseum we are, for the second time, celebrating the International Mother Earth Day.
On Saturday 21 April and Sunday 22 April 2018 from 12:00 noon – 6:00 pm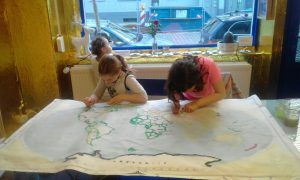 Exhibition "MOTHER EARTH WE LOVE YOU"
by the Erdemuseum Art Kids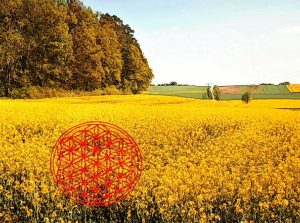 Exhibition" MOTHER EARTH AND THE FLOWER OF LIFE"
by Li Koelan
On Sunday 22 April there will also be the opportunity to experience sound healings.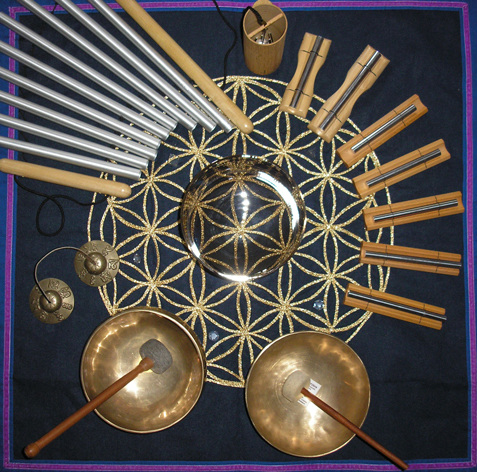 THANKS TO THE EARTH" by Yvonne K. Bahn
at 12:00 noon – 2:00 pm – 5:00 pm
Info:https://www.atelier-healingarts.de/klangmassagen-und-sound-healings/
Mother Earth Day is being celebrated in many different places, like last year already.
Find an overview on:*:
https://muttererdetagberlin.com/
und
www.facebook.com/muttererdetagberlin2018/
ARCHIV 2017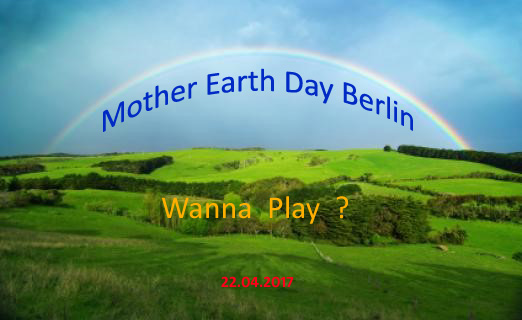 We sure will paint on T-shirts….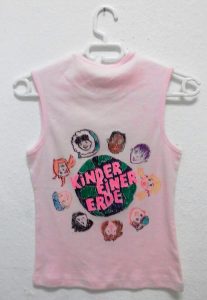 https://www.youtube.com/watch?v=3QiSlDJTWDY
Important Film about the `13 Grandmothers`…


https://www.youtube.com/watch?v=GAvlrJskWAk